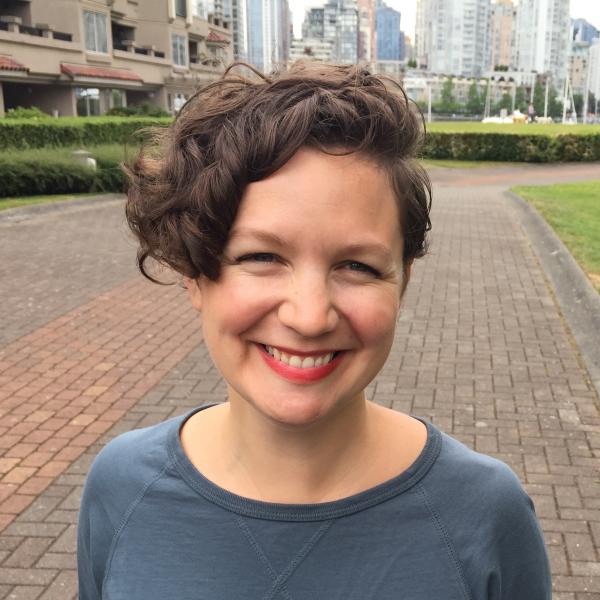 Melanie Dowler
Registered Midwife, Clinical Instructor, UBC Midwifery
I graduated from the UBC Midwifery program in 2018 and joined the South Community Birth program in July 2022. I am overjoyed to be part of this wonderful team.
I feel humbled and privileged to accompany people on their pregnancy journey. It is my belief that pregnancy and birth is a powerful and transformative time in a person's life which deserves to be supported in ways that engender strength and confidence in the birthing person and their family. At the core of my professional philosophy is the belief that culturally safe, client-centered care is essential to ensuring empowering and equitable care during pregnancy, birth, and beyond.
Prior to becoming a midwife, I worked in community development and social issues research. I also spent many years with a community organization supporting people facing multiple barriers to employment in Vancouver's Downtown Eastside. I have volunteered for organizations both globally and locally that support marginalized youth around sexual and reproductive health, reproductive justice and anti-violence.
When I am not working, I love exploring the forest with my kids Marlowe and Neko, gardening, caring for my indoor plant babies, and knitting.